---
---
Click HERE


for Philippine & Pakistan Public Holidays 2017
---

---
LOCATION:
ZHOU-ENLAI AVENUE, PLOT NOS. 3, 4 and 5, DIPLOMATIC ENCLAVE, SECTOR G-5, ISLAMABAD, PAKISTAN
---
OFFICE HOURS:
9:00 am - 5:00 pm
(Monday-Friday)
9:00 am - 12:00 pm
(Visa Processing)
2:00 pm - 5:00 pm
(Visa Releasing)
Trunk line: +92 51-8487500
Consular: +92 51-8487503 Passport: +92 51-8487504
Visa: +92 51-8487507
Facsimile: +92 51-847513

E-mail: islamabad.pe@dfa.gov.ph
isdpe@isb.comsats.net.pk
Emergency Number for
Assistant to Nationals:
+92 333-5244762
(To be used by OFWs in distress strictly in emergencies or danger to life or limb or arrests ; NOT FOR CONSULAR, PASSPORT AND VISA QUERIES)
---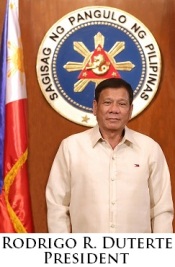 ---
---
---

---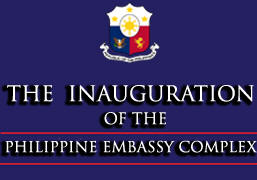 ---
Click flag to view history & proper display
---

---
President Duterte conferred Presidential Awards to 23 outstanding overseas Filipinos, organizations and FilCom Partners
---

---
PE Release


EMBASSY REPATRIATES MALTREATED FILIPINA


Facebook Post of Ms. Saramae Alipin expressing her gratitude to Ambassador Daniel R. Espiritu and the concerned Philippine Embassy personnel for her immediate repatriation.

PE Release


PHILIPPINE ECONOMY GROW 6.5% IN Q2


The Philippine economy grew at a sizzling pace in the second quarter, topping expectations as a government-led construction boom and an extend rebound in the farm sector tool some of the sting off a peso wallowing at 11-year lows. Benson Kua/CC BY-SA, File

PE Photo Release


CONSULAR OUTREACH IN KABUL, AFGHANISTAN, 10-12 AUGUST 2017


Philippine Embassy representatives, Ms. Sittti Tawffiya L. Jamahali and Mr. Ariel A. Gonzales together with the Officers and members of Samahang Pinoy In Afghanistan (SPA) during the consular outreach from 10-12 August 2017 held in Kabul, Afghanistan.

PE Press Release


AMBASSADOR ESPIRITU VISITS WILSHIRE PHARMACEUTICAL LABORATORY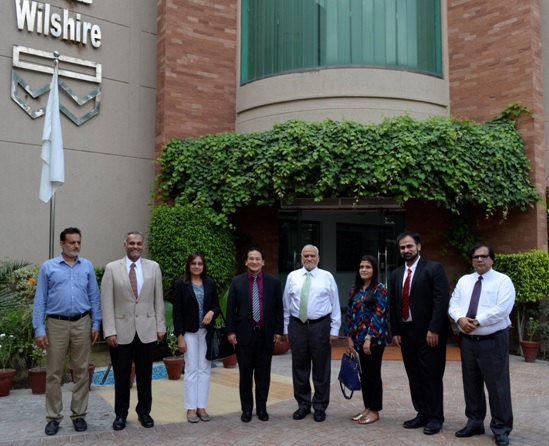 Ambassador Daniel R. Espiritu, together with Economic Officer Ms. Maria Dolores C. Sales and Economic Assistant Ms. Bibi, visit Wilshire Pharmaceutical Laboratory, upon the invitation of its CEO, LCCI Senior Vice President, Mr. Ali Jawa, who also owns WilCare Healthcare Facility and other diversified concerns.

PE Press Release


PHILIPPINE EMBASSY IN ISLAMABAD PROMOTES TRADE, INVESTMENT AND TOURISM OPPORTUNITIES IN LAHORE, PAKISTAN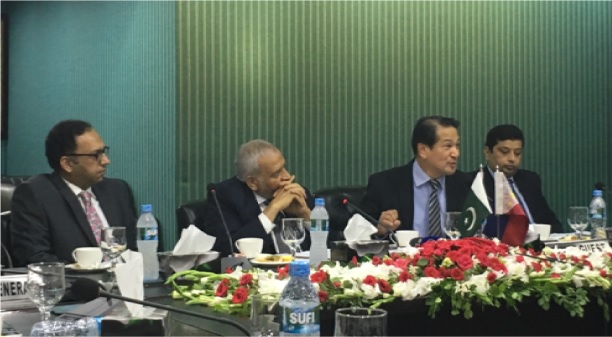 Philippine Ambassador to Pakistan, H.E. Daniel R. Espiritu (3rd from left), speaking at a briefing on trade, investments and tourism opportunities in the Philippines at the Lahore Chamber of Commerce and Industry (LCCI). Present during the event were( from left to right) Philippine Honorary Consul General to Lahore Hon. Rizwan Fareed, LCCI Senior Vice President Mr. Amjad Ali Jawa and LCCI Vice President Mr. Nasir Hameed Khan.
OTHER NEWS/ANNOUNCEMENTS...

1. PASSPORT
2. VISA
3. LEGALIZATION OF DOCUMENTS


AUTHENTICATION/
NOTARIZATION


SOLEMNIZATION OF MARRIAGE
4. CIVIL REGISTRATION


REPORT OF BIRTH


REPORT OF MARRIAGES


REPORT OF DEATH
5. ASSISTANCE TO NATIONALS
6. REGISTRATION
7. SAMPLE CONTRACT AGREEMENT
8. NO OBJECTION CERTIFICATE (NOC) EMPLOYMENT CONTRACTS, AGENCY HIRING & DIRECT HIRING
9. SCHEDULE OF CONSULAR FEES
---
---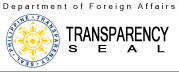 ---

DANIEL RAMOS ESPIRITU
Ambassador
read more...
---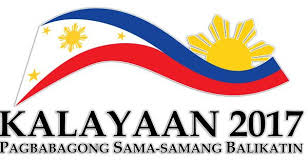 Please find attached letter by the Embassy to Ms. Pinky Gumban Khan who claims that 7 Recruitment Agency Published at the website are all illegal. read more.....